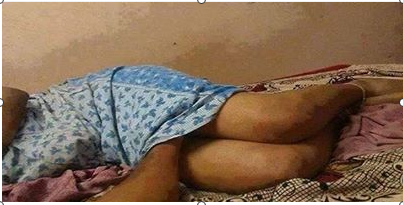 20-YEAR-OLD GUY RAPES A VERY YOUNG ORPHAN GIRL
A 20-year-old boy 'Abdulsalam Olayinka' has been arrested and held in police custody for allegedly raping a 14-year-old Orphan girl on valentines day, as his val gift to the young girl.
The lustful boy who is a trader and lives at 2, Amodu Street, Agege, nigh Lagos is accused of defiling a 14-year-old orphan girl on the 14th of February, 2016.
According to the prosecutor incharge of the case, Abdulsalam Olayinka visited his friend's house but did not meat him around, met only the young girl at home and seized the opportunity to rape her. He continued, "He called the victim and dragged her to the roof of the building and raped her. "The victim, who is an orphan screamed but no one in the came to her rescue except her aged Grandmother who stays with her".
However, the Chief Magistrate Mr Tajudeen Elias ordered tha the accused be detained in Kirikiri prison and equally adjourned the case till 24th of February this year. The accused pleaded not guilty.