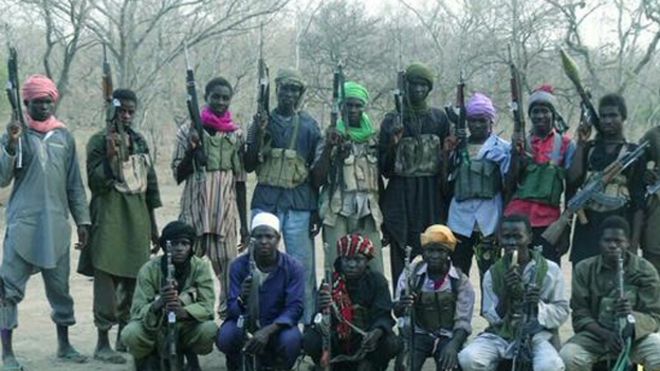 UNITED STATES TELL NIGERIA, ERADICATING BOKO HARAM WOULD TAKE MUCH TIME
The United States have stressed that Nigeria must make a deep research on the main causes and sponsorers of the Boko Haram set before they can gallantly battle them, emphasizing that it would equally be tedious.
According to Linda Thomas-Greenfield who is US Assistant Secretary, Bureau of African Affairs, "This will be a long fight that requires perseverance, and it is going to require strong resources. We all know the stakes are high. We know what the stakes are. But now is the time — now is the time for us to work together with our African partners to redouble our efforts to defeat Boko Haram and create the bright future — and it's a bright future that all of the people of Africa deserve. But I would say in this case, particularly, a bright future for the people of northern Nigeria and the Lake Chad Basin,"
The US representative 'Linda Thomas-Greenfield' further opined, "We need academics to help us understand the underlying conditions that led to Boko Haram. We need think tanks to identify creative solutions. We need the business community to help bring investments in the region and to create jobs and spur greater economic development in the affected areas. We need our ambassadors. We need our African ambassadors based here in Washington to advocate for more resources in the fight against Boko Haram, and greater cooperation among the Lake Chad Basin countries". and that "there's rarely a protest every single day when we hear that Boko Haram is killing people."
In conclussion, Linda voiced, "The outcry in Nigeria and internationally over the killings of the Chibok school girls was impressive – but it was slow. We waited to hear what people would say. Those protests, once they started, helped greatly to raise awareness of Boko Haram's brutality. But they were only a start. We must say something," she said.